Mr. Javier Burgos, Esq. is spearheading the Securities Division at Castellanos Group P.S.C. His experience brings advanced legal strategies and in-depth understanding of Puerto Rico's and federal securities laws.
Javier joins our firm from the Puerto Rico Department of Justice. As a Director of Legal Affairs in the Forfeiture & Criminal Bail Bonds Division, Javier had successfully implemented public policies, asserted legal strategies for the department and provided legal insight for proposed legislation. He was also a member of the Transaction Committee together with the seven other Directors and the Deputy Secretary in Charge of Litigation overseeing all transactions in civil and administrative litigation cases of the Department of Justice. Prior to assume his duties as a Director of Legal Affairs, Javier was part of the Federal Litigation Division of the Department of Justice. Known to be one of the most demanding Divisions of the Department of Justice, and for good cause, while in the federal team Javier litigated several high profile civil rights cases, and had ample opportunity to tackle the most diverse federal civil practice found in Puerto Rico.
Castellanos Group P.S.C. assures not only the highest quality but also the most comprehensive scope of legal representation. Our securities division is backed by strong arbitration experience and unmatched negotiation and mediation proficiency. Mr. Castellanos, the founder of Castellanos Group P.S.C., is the first professional from Puerto Rico to complete all three of the most exclusive and most advanced Negotiation and Mediation Programs at the two of the world's most prestigious academic institutions: Harvard Law School and MIT.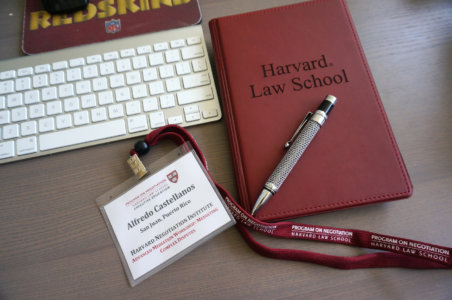 We provide extensive assistance with all legal aspects of today's fast-paced and complex securities landscape in both established and emerging markets, including litigation in civil and criminal courts. What sets us apart is our influential blend of legal and business acumen and our relentless focus on the most recent developments, trends, and increasingly far-reaching and intricate regulatory environments.
We serve a diverse client base including venture capital firms, private equity firms, public/nonpublic organizations, angel investors, and private individuals. We also cover all types of securities matters related to creating partnerships and business entities, managing merger and acquisition transactions as well as IPO's for emerging growth companies. Whether you are an investor or an issuer, Castellanos Group P.S.C. is your obvious choice.