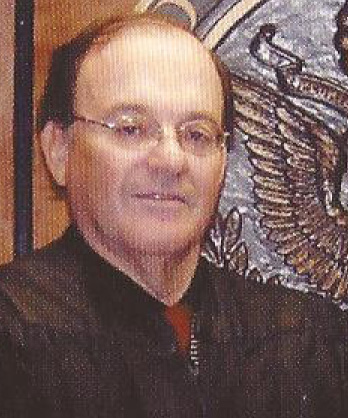 Hon. Jesús Castellanos
Retired
Former Chief United States Magistrate Judge, United States District Court for the District of Puerto Rico
Professional Experience
2018
Federal court appointed Mr. Jesús Castellanos as an Honorary Co-Chair of The Committee to commemorate of the 50th Anniversary of the Federal Magistrates Act.
2009
Appointed by the President of the Senate of Puerto Rico Thomas Rivera Schätz to head the Senate office, that is responsible for the investigation of every nomination sent by the Governor, that is subject to the confirmation by the Senate, including the Justices of the Supreme Court.
2004 to  2009
Counsel at Castellanos & Castellanos Law Firm
March 1980 to March 2004
Chief United States Magistrate Judge, United States District Court for the District of Puerto Rico
Duties: perform full scope of duties and jurisdiction set forth in Pub. L. 90-578 of 1968- Federal Magistrates Act; certified to conduct civil jury and criminal misdemeanor trials; coordinator for the Equal Employment Opportunity; member of the Local Rules Committee for the District of Puerto Rico; was appointed to conduct verification of consent to transfer hearings of U.S. citizens prisoners in foreign countries like Peru and Panama; developed a Uniform Collateral Forfeiture Program under the assimilative violations provisions of 18 U.S.C. sec. 13 and a standard operating procedure to handle minor violations and petty offenses for the District of Puerto Rico; mediator.
January 1977 to March 1988
Legislative Assistant to Hon. Baltasar Corrada del Rio, Resident Commissioner of Puerto Rico in Washington U.S. House of Representatives
Duties: Legal research; draft legal opinions, speeches and bills of law, liaison state and federal agencies dealing with the judiciary, maritime, aviation, and veterans; spokesman; lecturer
February 1976 to December 1976
Assistant United States Attorney,
United States Department of Justice,
District of Puerto Rico
Civil Division
Duties: General practitioner, notary public; trial attorney before federal, state and administrative forums; motion pleading; draft and prepare deeds, acts, and other public documents.
August 1974 to December 1976
Ad honorem appointment, University of Puerto Rico Law School, Rio Piedras, P.R.
Duties: Supervise law student's practice in the Legal Aid Clinic; legal representation of indigents before courts; counseling; lectures and training in litigation practice.
January 1973 to August 1974
In-House Counsel, Commonwealth Resources Management Corporation, Hato Rey, Puerto Rico
Duties: General practitioner; corporate lawyer; counseling the Board of Directors; represent the corporation before state and federal agencies.
January 1971 to December 1972
Legislative Assistant to Hon. Jorge Luis Córdova, Resident Commissioner of Puerto Rico in Washington, United States House of Representatives
Duties: Responsible for legislation dealing with the judiciary, environment and public works; deal with local security matters; draft bills of law, legal documents, speeches and opinions; lecturer and spokesman.
December 1963 to January 1971
Attorney/ Management Assistant, Legal Departement-Office of the General Counsel, P.R. Water Resources Authority, Santurce, Puerto Rico
Duties: Trial attorney; Assistant to the General Counsel; prepare and manage administrative and operations budget; establish procedures; implement agency policies; supervise personnel and work distribution for more than forty employees.